The South Dakota State Fire Marshal's Office is investigating the Hupp family house explosion in Fort Pierre that killed an infant girl and her grandparents. The incident also left two young children hospitalized with burns on Wednesday, May 24.
Authorities said that the children's parents, Kelsey and Trevor Hupp, were at work in Pierre at the time of the large explosion that obliterated their home and razed it to the ground.
The incident reportedly occurred at 10:20 a.m. on Wednesday when the Hupp family home exploded, killing 6-month-old Harper Hupp and her grandmother, LaDonna Hupp, 61, at the scene. The grandfather William Hupp, 66, died at a hospital. The two elderly victims were Trevor Hupp's parents.
Two young boys, 5-year-old Myles and 3-year-old Royce, who were seriously injured at the scene, were airlifted to a burn unit at a hospital in St. Paul, Minnesota.
On Thursday, in a caring bridge account, the mother of the two boys, Kelsey Hupp, a nurse practitioner, said that 5-year-old Myles has mostly first- and second-degree burns on 10% of his body. However, her elder son Royce reportedly suffered third-degree burns on 25% of his chest and arms.
"The boys have a long road ahead of them, but we are just so thankful that we even have this road with them. They are strong and will persevere. I will do my best to update as much as I can because I know everyone cares. Please don't stop praying. I'm going to need every ounce I can get to continue. We love our family, friends and community so much."
---
Fort Pierre Community rally behind Hupp Family in the wake of the deadly explosion
Dakota News Now reported that On Thursday, May 25, dozens of family members gathered at The Hangout, a retail store, sorting through donations from the community who came out in droves to support the Hupp Family. In a Facebook statement, The First National Dakota Bank condoled the incident and posted information on where donations can be made to support the family in the wake of the tragedy. They said:
"Our thoughts and prayers are with First Dakota Ag Banker Trevor Hupp and his wife, Kelsey. An explosion destroyed their home outside Fort Pierre yesterday morning, causing serious injury and loss of life to members of their family."
They added:
"Please join us in supporting the Hupp family in their time of grief. Food, clothing, and other items can be dropped off at: Maier Meats-The Hangout, 102 Deadwood St, Fort Pierre, SD 57532."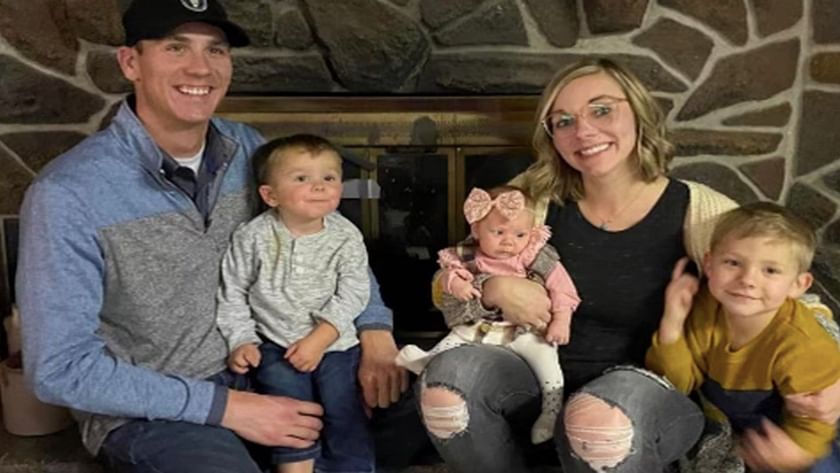 The page said that a GoFundMe has also been set up for the Hupp family, who were described as beloved members of the community. In a day, the fundraiser has raised over $389,000 of its goal of $500,000. The fundraiser said:
"As Kelsey and Trevor try to help their sons to heal while their own hearts are beyond broken, we are asking for donations to help with everything they are currently facing."
While authorities continue to investigate the case, Stanley County Sheriff Brad Rathbun said that no foul play was suspected in the home explosion.
Edited by Anushree Madappa