In a recent court filing, Tiger Woods stated that he made an effort to accommodate his ex-girlfriend Erica Herman following their breakup last year by sponsoring her stay in a lavish resort and 'provided funds she could apply towards a new residence.'
Herman sued the trust that owns the home, alleging that Tiger broke the agreement, which could have allowed her to live at Tiger's residence for five more years.
The complaint read:
"By trickery, agents of the Defendant convinced the Plaintiff to pack a suitcase for a short vacation and, when she arrived at the airport, they told her she had been locked out of her residence."
Herman claims that the agreement was broken on October 13 last year.
She has claimed in her court submission that she was shown the door without prior notice, hence violating the oral tenancy agreement they had.
In December 2022, Woods started arbitration proceedings with the intention of demonstrating that Erica Herman has no legal right to live in his residence and is not entitled to receive any financial compensation from him.
Last week, Tiger Woods' attorneys filed a 'motion to intervene' at 19th Judicial Circuit Court in Martin County, Florida to make the golfer a defendant in the alleged breach of the tenancy agreement.
He argued that Erica Herman filed a lawsuit against the trust that owns a part of his Jupiter Island, Florida residence, as a way to bypass an arbitration clause in a non-disclosure agreement.
Woods' lawyers wrote:
"The disputes raised by Ms. Herman in the lawsuit against the trust are, in fact, disputes between Ms. Herman and Mr. Woods."
---
Was forced to move out of Woods' home through "trickery," claims Tiger Woods' ex-girlfriend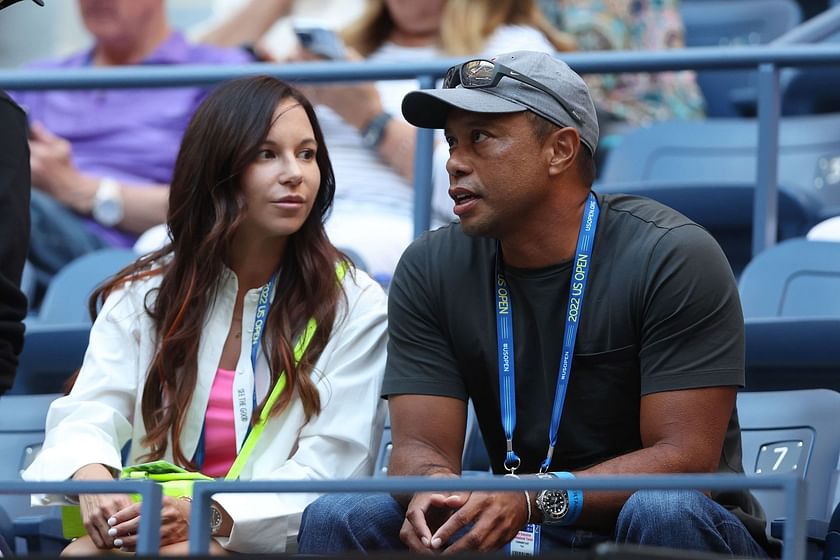 Before getting into a relationship with Tiger, Herman worked as a manager at Tiger's restaurant in Jupiter, Florida.
Erica Herman alleged that she was thrown out of Tiger Woods' residence by 'trickery'. Herman said she was told about a brief vacation. However, when she left home, she no longer had access to the residence where she lived with the golfer for six years.
In the lawsuit, she alleges that by kicking her out of the home, the trust broke the mutual agreement that Tiger and her had which allowed her to live in the home rent-free in exchange for the 'valuable services' she provided. However, the filings don't mention the details of the services.
"The duties that were performed by, and expected of, Plaintiff were extensive and of an extraordinary nature in light of the overall circumstances and environment in which she lived," the lawsuit reads.
The lawsuit asks for $30 million.
On Monday, Herman filed a separate lawsuit asking in which she asked the judge to nullify the "non-disclosure agreement" between her and the golfer. According to Erica Herman's attorney, Tiger Woods forced Herman to sign an NDA, which the trust is employing it in an unjust manner against her.
She added that she considers the NDA to be "invalid and unenforceable," citing the Speak Out Act, a recently passed federal law that offers protection to individuals from sexual harassment or assault. However, Herman's lawsuit doesn't specify the details of any misconduct.